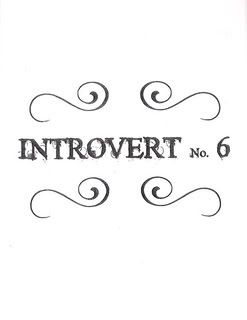 Introvert #6 is a 1/4 sized perzine 32 pages long. It is text heavy and covers the topic of losing my 4 month old nephew to SIDS. It deals with death, grieving, and healing.
If you are interested in reading Introvert #6 there are a couple ways to obtain a copy:
- Wait for my distro http://www.clickclackdistro.com to open, it should be just a couple of weeks.
- Pay Pal $1.75 USA or $2.25 world to nicole.introvert@gmail.com
- Send $1.50 or equivalent in stamps to Nicole Introvert P.O. Box 35501 Richmond, VA 23235 USA
- Prearrange an equivalent trade. - nicole.introvert@gmail.com