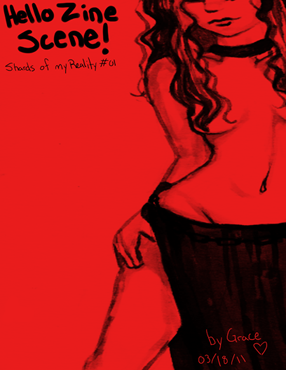 Shards of My Reality is my first ever perzine, and I thought I would kick it off with a Hello to the Zine Scene at large. :)
It includes some of my artwork, comics, some information about me and who I am, ect. ect. including a SUPRISE ENDING (I say suprise, because something exciting happened while I was still working on this zine that was a suprise to me, and I end off the zine by mentioning what "it" was :D)
Future issues of Shards of My Reality will be less scattered and more serious subject matter, but I thought Id just introduce myself first, so here you go.
24 pages, half sized.
3.00$ or trade
Available on ArtFire