The new issue is out, let me know if you wanna trade. It features a travel log, a lot of art, some goodies, A LOT of zine reviews, and some other miscellaneous things. Get in contact with me! I want to trade!
Added by Sophie Bee! on September 12, 2009 at 3:49pm — No Comments
Hey everyone, I just started a new swap on swapbot for art/comics zines, check it out if youre interested in participating: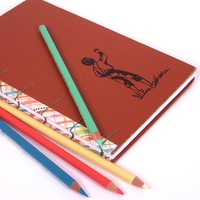 I swap with Swap-bot!
Added by Sophie Bee! on September 7, 2009 at 8:30am — No Comments